"I have no doubt that the discipline required to study music, and the brain development which the study of music enhances, are a major asset for studying law and other disciplines."
- Professor Mark Henaghan, Dean of Law, University of Otago
"My view is that in order to be a good health professional it is necessary to be a good person, and to be a good person requires the active pursuit of balance in one's professional life, family, art, music, sport etc."
- Professor Peter Crampton, Pro-Vice Chancellor, Division of Health Sciences & Dean, Faculty of Medicine, University of Otago
"Apart from producing more well-rounded professionals who can engage more widely with life in general, the transferable skills that come with a musical background are invaluable: Pattern recognition, abstract thinking, appreciation of other cultures, analytical skills, study organisation skills, self management and motivation, listening skills, numeracy, creativity and written communication, and argument development skills through essay writing."
-Professor Sunny C Collings, Dean and Head of Campus, University of Otago Wellington
Compulsory Lessons
Funded Lessons
Private Lessons
Compulsory Lessons
If your child is taking option Music in Year 9-12, it is compulsory for them to also attend vocal/instrumental tuition.  You may choose to enrol in private/individual lessons, or signup for Funded Group Lessons.
*This is optional for Year 13 Music students.
The Ministry of Education provides Middleton Grange School with funding for instrumental and vocal tuition. The Middleton Music Academy uses this funding to provide the best possible opportunities for classroom Music students to gain valuable musical skills and experiences. Group tuition allows students to learn in a supportive and inspiring environment. Students work with their peers to grow their own skill and musical understanding. There is a large emphasis on collaborative work and peer motivation facilitated by a specialist music tutor.
Purpose
To provide students with access to a comprehensive musical education in relation to the NZ Curriculum document.
To build specific skills and musical understanding that students will use as acts of service in the school and the wider community.
To adequately prepare students for the performance requirements of NCEA assessments.
Conditions:
Funded lessons are available to students in Year 7-13.
Students receiving this funding are required to be enrolled in Music as a subject, and encouraged to join a school music group for the duration of the year. This is to provide the best possible musical education and application.
While families will not be charged for the lessons, costs may be incurred for instrument hire/purchase and some instruments require a small maintenance fee.
Students need to commit to the practice routine set by the tutor and attend lessons regularly.
Parents agree to:
Inform tutors ahead of time (preferably a week) if their child is going to miss a lesson, including trips, assessments etc.
Notify tutors of absence due to illness as soon as practically possible.
In consultation with the tutor, provide their child with appropriate resources to undertake the lessons (instruments, practice space/time etc.).
By applying for Funded Lessons you are agreeing to uphold the conditions stated.
Funded Lessons
Private Lessons
Saxophone/Clarinet
Drums
Brass
Violin
Cello
Guitar
Bass
Flute
Vocals
Piano
Digital
Saxophone/Clarinet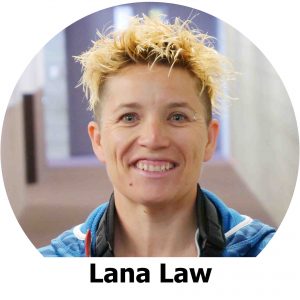 BMus (Performance)
Lana has been playing the baritone saxophone since she was 13. She developed her passion for music at school, jazz in particular, and then completed a Bachelor of Music in Jazz Performance at Massey University. Lana has worked in a 10-piece show band on cruise ships around North America and the Caribbean. She is currently enjoying teaching students and various groups both privately and as an Itinerant Music Teacher and Band Director in schools. Lana is the co-founder and Music Director of NZ's first female big band "The All Girl Big Band", and is also the Music Director of the "Garden City Band". She plays in small groups, other big bands, and as a session musician for recordings and shows.
Drums
Brass
Violin
Cello
Guitar
Bass
Flute
Vocals
Piano
Digital