"I have no doubt that the discipline required to study music, and the brain development which the study of music enhances, are a major asset for studying law and other disciplines."
- Professor Mark Henaghan, Dean of Law, University of Otago
"My view is that in order to be a good health professional it is necessary to be a good person, and to be a good person requires the active pursuit of balance in one's professional life, family, art, music, sport etc."
- Professor Peter Crampton, Pro-Vice Chancellor, Division of Health Sciences & Dean, Faculty of Medicine, University of Otago
"Apart from producing more well-rounded professionals who can engage more widely with life in general, the transferable skills that come with a musical background are invaluable: Pattern recognition, abstract thinking, appreciation of other cultures, analytical skills, study organisation skills, self management and motivation, listening skills, numeracy, creativity and written communication, and argument development skills through essay writing."
-Professor Sunny C Collings, Dean and Head of Campus, University of Otago Wellington
Private Lessons
Itinerant Tutors visit the school to teach voice and a wide variety of instruments such as piano, drums, flute, saxophone, clarinet, violin, guitar, bass guitar, cello, double bass, trumpet and trombone.
Students wishing to sign up throughout the year should request up to date information from the music department or contact the tutor directly.
FEES
Tuition fees do not exceed $30 per lesson. You will need to consult your tutor regarding their fees structure; their contact details can be found in the tabs below.
Funded Lessons
Saxophone/Clarinet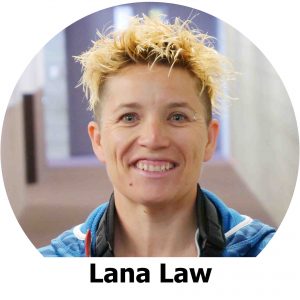 BMus (Performance)
Lana has been playing the baritone saxophone since she was 13. She developed her passion for music at school, jazz in particular, and then completed a Bachelor of Music in Jazz Performance at Massey University. Lana has worked in a 10-piece show band on cruise ships around North America and the Caribbean. She is currently enjoying teaching students and various groups both privately and as an Itinerant Music Teacher and Band Director in schools. Lana is the co-founder and Music Director of NZ's first female big band "The All Girl Big Band", and is also the Music Director of the "Garden City Band". She plays in small groups, other big bands, and as a session musician for recordings and shows.
Drums
Brass
Violin
Cello
Guitar
Bass
Flute
Vocals
Piano
Keyboard
Digital