National Qualifications Framework – Student and Parent Handbook of Policies and Procedures for NCEA
Prelim Exams 2021 Timetable
NCEA Results – MGS and NZ/Canterbury Decile 9 Schools
Kia ora Parents, Caregivers and Whanau,
Below are graphs from the Ministry of Education that outline Middleton Grange School's NCEA results from last year and track the overall progress across the last 5 years. We have compared our results to those schools in the same decile across the region and also nationally. (Broadly speaking, decile is a key measure of socioeconomic status used to target funding and support schools. Data released by the Ministry of Education shows correlations between high decile schools and higher rates of attaining academic success.)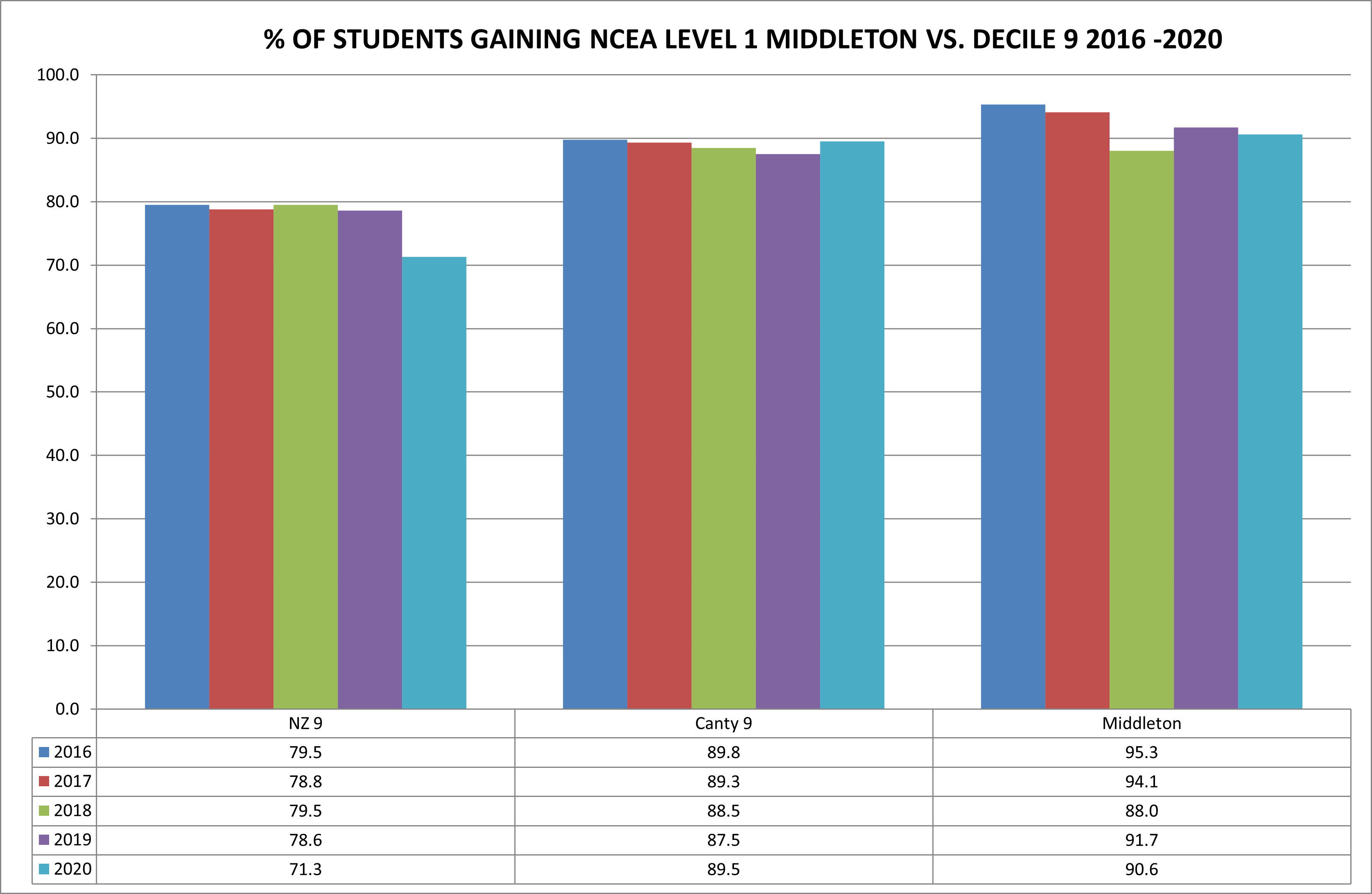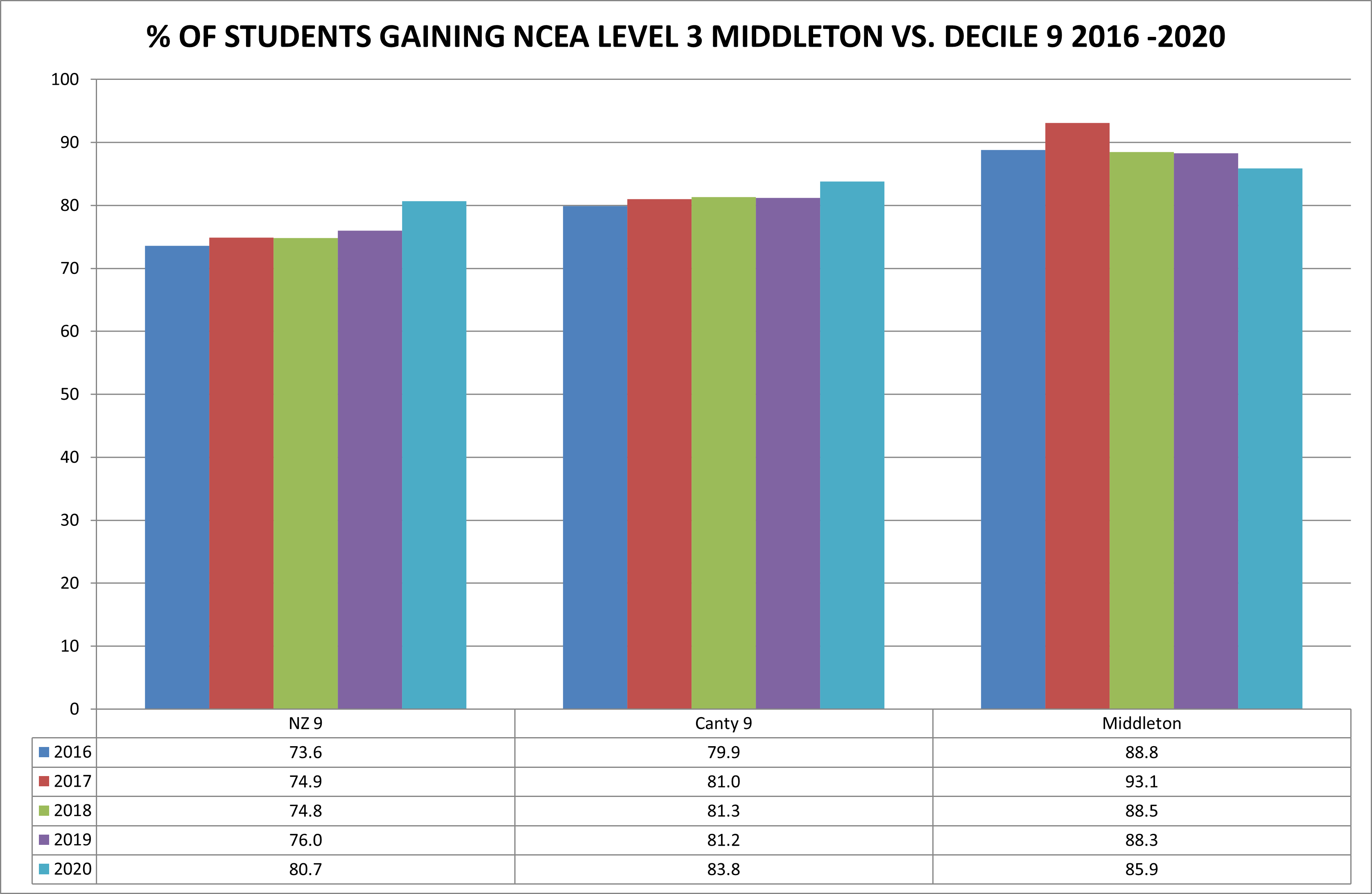 While there is much to celebrate given the 2020 year, we are especially delighted that our students who are so busy with sports, cultural activities, church activities and youth groups, outside work, missions and service to the communities and a myriad of other commitments have still managed to honour the gifts and talents that our Lord has given them and achieve academic success. 'To God be the glory…' Thank you for all of your continued prayers, your love and support of these wonderful young people.
Megan Cassidy
Associate Principal
Ruth Velluppillai
Head of Senior College