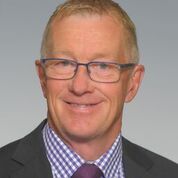 Middleton Grange Primary School caters for 300 students from New Entrants to Year 6. Our excellent reputation is based on high academic standards, a caring, family atmosphere, and a wide range of cultural and sporting opportunities. These are all offered within a Christian environment where the values of Jesus are taught and modelled.
My background is over 30 years in Primary School education, which includes 20 years as a principal in a variety of schools. It's a privilege to lead a primary school where we can teach and live the gospel.
The strengths of our Primary School are:
A committed, caring & skilled team of teachers
Supportive parents and board members
Well equipped and attractive facilities
Programmes catering for a wide range of learning needs
Find out more from our Parent Information Booklet 2021.
If your child will be a New Entrant, here is some useful information to help them transition well to school life.
Kia kaha
Rod Thompson
Head of Primary