Welcome to the Middleton Grange School (MGS) Alumni Community
Connecting the PAST… to the PRESENT… and the FUTURE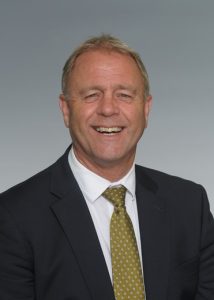 Middleton Grange School was established in 1963 and open for instruction on 4 February 1964 with four teachers, sixty-four children and a Great God. What a blessing Middleton Grange School has been to so many children and families since then.
This is one of the many reasons we want to establish an 'Alumni' for Middleton Grange School. We want to celebrate the blessing that the school has been to so many and continue to acknowledge God's faithfulness in the lives of ex-students and staff. We also want to provide an avenue for ex-students to connect with each other and keep in touch, as well as keep up with the latest news and stories to ensure the Middleton Grange School community remains strong and vibrant.
We warmly invite you to join our Alumni network for ex-students, staff, and Board members to renew or maintain ties with Middleton Grange School.
Middleton Grange School continues to assist families in the education of their children by providing an environment in which the Biblical truths of Jesus Christ are taught and lived (Our Vision). We equip students with the knowledge and skills to understand their heritage and their place in it; and to critique and engage contemporary society. We work with parents to encourage students in their gifts and abilities to serve God and others (Our Mission).
It is our hope and prayer that Middleton Grange students are receiving more than an education – that they are finding a sense of purpose, meaning, and direction, and that they are learning about what it means to be a Christian, a follower of Jesus Christ.
Seeds are being planted that, with the proper nourishment, will continue to grow, and we want to invite you to join with us in this important task.
There is no question that God has blessed Middleton Grange School over the years. With your help, and God's blessing, we can continue to build the Middleton Grange legacy to provide our students with excellent resources and opportunities, both in the classroom and beyond, that will allow them to flourish in using their talents, gifts, and knowledge to the glory of God.
Through the Alumni network, we are reaching toward a challenging but exciting vision: to advance the work and cause of Christian education in New Zealand – for the glory of God. This we hope to do by training and equipping tomorrow's Christian leaders both here at Middleton Grange School, and in other areas of influence.
On behalf of Middleton Grange School
Mr Mike Vannoort
Past Student / Teacher / Parent / Current Principal / Tumuaki
MGS Alumni Goals
To bring Honour and Glory to God
To grow the Middleton Grange School community
To help members network and keep contact with other members
To open the school facilities to Alumni events giving members a reason to keep returning and encouraging them to support the future development of the school
To send personal invitations to members to attend important school functions
To communicate regularly with members about the aspirations and achievements of the school
Passing the Blessing