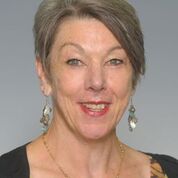 The Senior College welcomes you!
As Deputy Principal of Senior College, I am devoted to the well-being of your young people. As a mother and grandmother, I understand how important these young people are to their families and respect that I am in a privileged position as I speak into their lives. As an educator, I am dedicated to their academic aspirations and seek to provide an environment where they can joyfully and with hope develop a wonder for learning and an insatiable appetite for discovery.
The Senior College is a place of serious academic pursuit; a place where young men and women qualify for the various pathways that suit the gifts and abilities God has built into their uniqueness; a place where their character continues to be refined in the disciplines of hard work, service and decision-making; a place where God deepens their personal commitment to Him as they find their place in His plan and purpose for creation.
Kia kaha.
Mrs Ruth Velluppillai
Deputy Principal – Senior College
Vertical Groups
A Vertical Group structure, based on the House system, operates throughout the Senior College. Students from all three Year levels are placed with a staff member who becomes their "familiar adult" care provider throughout their Senior College years.
Over this time, close relationships develop between students across the three levels and between the Vertical Group teacher and students, as they participate in Devotions, academic encouragement, House activities and social occasions together. A culture of care and mutual support is established within each Vertical Group and encourages a family atmosphere throughout the school community.

Find out more about Senior College in starting Senior College, curriculum & subjects, and our image galleries.