"TV gives everyone an image, but radio gives birth to a million images in a million brains."
Peggy Noonan
"Radio affects most intimately, person-to-person, offering a world of unspoken communication between writer-speaker and the listener."
Marshall McLuhan
"It's not true I had nothing on, I had the radio on."
Marilyn Monroe
The Fridge is where you find something fresh, cool and good. And not just food. At Middleton Grange School, you'll find fresh, cool, good music in "The Fridge", their student radio station.
Broadcasting on 88.3FM for a few kilometres around Upper Riccarton, The Fridge launched with a live outside broadcast from the school's athletics day last month.
Students pair up to present music, fun and notices before school and at lunchtime, when the show plays over speakers around the school. However, when these turn off, the music continues to broadcast day and night. The Fridge can also be heard from anywhere in the world through the school's website.
Professional on-air software, kindly provided by a commercial broadcast company, allows students to gain career experience with both live and recorded shows.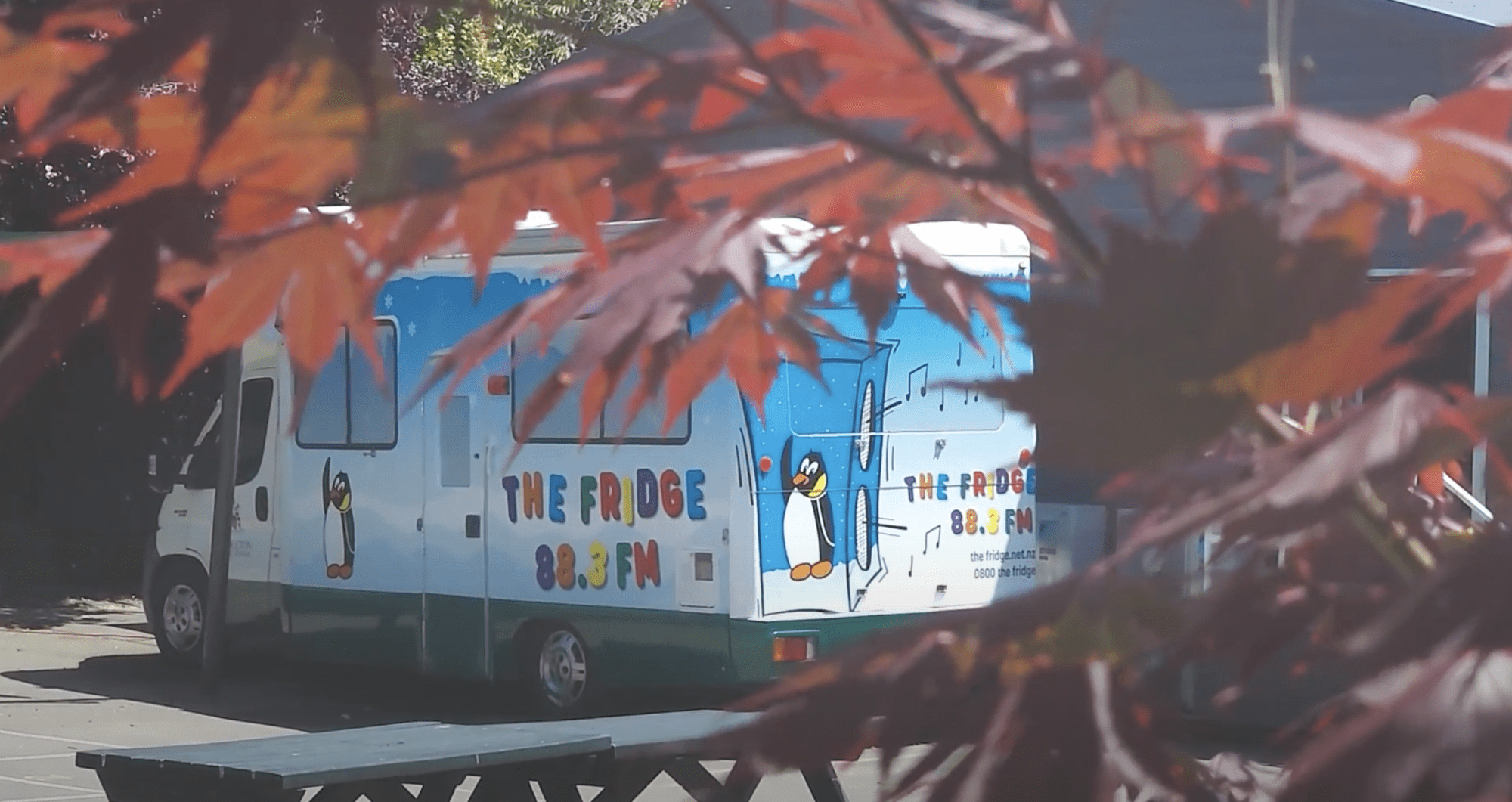 What we do
Record and broadcast around Upper Riccarton
Regular weekly timetables with scheduled live broadcasting slots
Hang out in a cool van
You will grow in
Relationships with each other
Digital Knowledge
Media Techniques & Skills
Opportunities include
Promotion of School Events
Interviews
Athletics Day Broadcasting
Supporting local community 
The Radio Team is run by Mr Warren Judkins
Listen Live: The Young Fridge